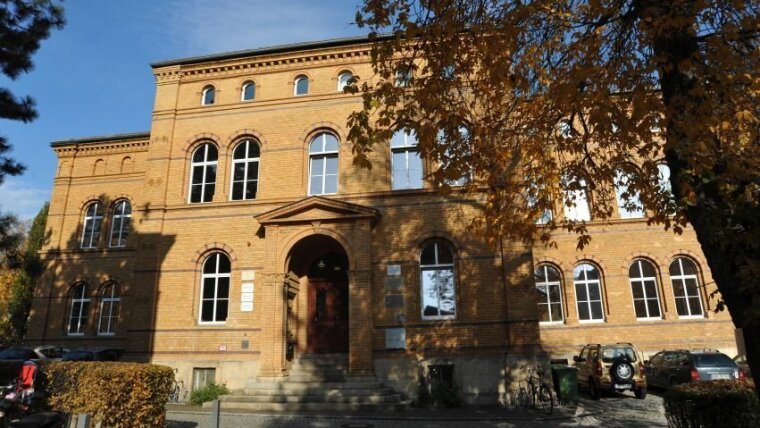 Welcome to the Master program "Microbiology"
Institute building Neugasse 24.
The master program "Microbiology" is based at the Institute of Microbiology de at the Friedrich-Schiller-Universität Jena. It is a scientific-biological study course on fundamental research with special focus on microbiology at its full diversity. This covers phylogeny, physiology, cell and molecular biology of organisms from all three domains of life. 
Compared to other locations providing microbiology studies in Germany, there are two unique selling points, which are important for Jena: the great number of non-university research facilities, which are intensely involved into the universitary education as well as in many cooperative projects, and on the other hand, the great number of biotechnology companies, coming from the research field in Jena and still having close contacts to their mother institutions, making the involvement in research projects reality.
The master program "Microbiology" at the Friedrich-Schiller-University is directed towards the education of excellent, competitive graduates with a great spectrum of methodology, interdisciplinary focus and international qualification for the assignment in research, and in biotechnology companies. The close connection to the local biotechnological job market allows an optimal change to occupation. Here, the potential of biology and - in particular - of molecular biology with focus on microbiology is increasingly used as platform for the networking of other disciplines. The combination and development of technology platforms of various institutes (e.g. proteome, transcriptome, metabolome analyses, chemical, biochemical, physical and cell biological analytics, fermentation) under "Enabling Technologies" allows a strong focussing on research already during the master study program.
The offer of language courses, e. g. "German for Foreigners" or "Technical English" by FSU and by institutes outside the university allows a special involvement of foreign students, as the studies offered are usually held in English.
In Jena research competence in the field of microbiology of procaryotic and eucaryotic systems exists, and a graduate program has been established. The "Jena School for Microbial Communication" (JSMC) provides excellent opportunities for advanced training of the graduates of the master study program. Purpose of the training is to become highly competitive scientists for fundamental research, as well as for applied research.